Ötztaler Radmarathon 2023
In July 2023, the Ötztaler Radmarathon will be on our travel program for the first time! This trip is part of the CycloWorld Travel Series hosted by Cycle Travel.
- Guaranteed starting spot in the Ötztaler Radmarathon
- Stay in 4-star family hotel near the start
- Living like a pro with follow car, mechanic and sports massage
- Unique custom event cycling shirt for participants
July 05, 2023 / July 10, 2023
[print_product id="PRODUCT_ID" mode="pdf" show_icon="no"]
In July 2023, the Ötztaler Radmarathon will be on our travel program for the first time! This trip is part of the CycloWorld Travel Series hosted by Cycle Travel.
During a fully catered trip by Cycle Travel you will discover the Ötztaler Radmarathon. While cycling you will be supported with a support car, additional supply stations with the sports drink 4gold.
The Ötztaler Radmarathon is one of the toughest and best organized cyclo's. In recent years it has become the most prestigious in Europe. The start and finish are both in Sölden.
Information about the Gran fondo:
Date: July 9, 2023
Distance total: 227 kilometers
Altimeters: 5500 hm
__________________________________________________________
Program Wednesday, July 5 through Monday, July 10
Day 1 - Wednesday, July 5
Arrival and familiarization ride in afternoon.
Evening: Dinner and briefing for the next few days.
Day 2 - Thursday, July 6
Breakfast
Custom guidance each day
Evening: dinner and briefing for preparation alternatives


Day 3 - Friday, July 7
Breakfast
Custom guidance per day
Evening: Dinner


Day 4 Saturday, July 8
Breakfast
Preparation for the Ötztaler Radmarathon
Evening: Dinner with preparation for the Gran Fondo


Day 5 Sunday, July 9
Breakfast
Ötztaler Radmarathon

Day 6 Monday, July 10
Return
A support car will be present during our bike rides. We will bring spare equipment, provide sports drinks, water and nutrition along the way. At fixed locations during the bike rides we will make a stop with care. A permanent tour guide will be present on these tours.
The sporting aspect is suitable for everyone who has an average or good condition. We take into account mutual differences, this is also normal in the mountains. Most important is that we will all have a great week of cycling.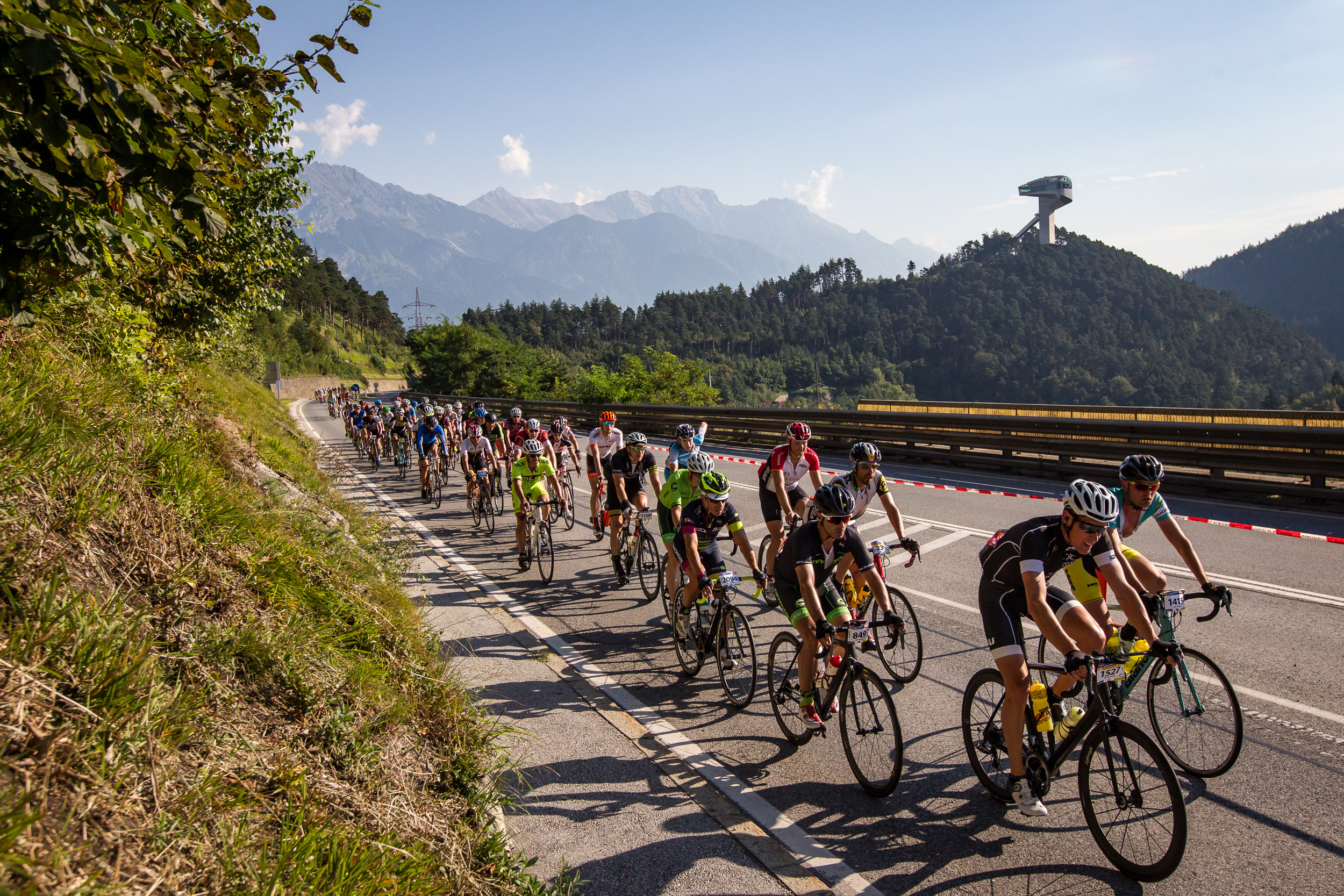 __________________________________________________________
What is included?
-The most fun bike group and guidance to go on vacation with!
-Registration for the Ötztaler Radmarathon! Guaranteed starting spot!
-Lodging on half board basis in a 4-star hotel with spacious comfort rooms based on 2 persons or single room option (lunch from the support car on the routes)
-Carriage of bikes as an option at departure from the Netherlands
-Mechanical support during the vacation
-Including sports massage
-Support car or tour guide during the tours
-Bike wash; every day the bikes are cleaned and checked.
-Recovery food; after each ride we provide a good recovery meal
-Locked storage for the bikes
-Bike workshop
-Towels
-Bed linens
-Reservation fee
-Final cleaning
-Use of gym
-Free goody bag offered by Cycle Travel
-Free cycling shirt of the top quality event














What is not included?
-Carriage to accommodation
-Tourist tax €14,- to be paid on the spot
-Travel and cancellation insurance
-Rent of road bike (price on request)
-Medical examination; request through Ancora Health and possibly get reimbursed through your insurance.
-Drinks & snacks during lunches and dinners.



__________________________________________________________
Additional services to book;
-ExtraSports Massage from €75,-; schedule a well-deserved sports massage during the week. Recover better from your efforts.
-Sports nutritionpackage; a package tailored to your daily consumption including recovery. More info to follow.
-After cycling, hang your clothes in alaundry bag at the reception. We make sure your laundry comes back nice and clean the next morning at breakfast.
-Singleroom surcharge; if you choose for a single room there is a total surcharge of €300,-.
__________________________________________________________
TOUR GUIDES BY, AMONG OTHERS: